Celebrating a Fantastic Year
On the evening of Thursday, February 7th, our Bluewater Real Estate Sales Team gathered at Kathryn's Bistro & Martini Bar in Emerald Isle for our annual Awards Dinner. It was a night filled with good food, great drinks, and the best company you could ask for. After a rough few months since Hurricane Florence, it was so rewarding to look back on all of the outstanding accomplishments of our team over the last year, and how we overcame adversity to have one of our best years yet. Scroll through the photo slideshow below to see all of the smiling faces from those in attendance. Award Recipients are highlighted below the photo slideshow. Congratulations to our awesome team of agents for all of their hard work and dedication to their clients!
2018 Bluewater Top Producer
&

Most Closed Units per Agent
Kitch continues to be a great example of the success of our company- as this year marked her 19th year as Top Producer. With over $17.6 million in Total Sales Volume for 2018, she ranks among the top REALTORS® in Carteret County. Kitch represented over 40 clients last year, and she has sold $354,602,821 in her 21 years at Bluewater. We'd like to take this opportunity to applaud Kitch for all of her hard-work throughout her career here at Bluewater, and say congratulations again for all of her well-deserved success. If you'd like to do the same, or learn more about her, you can by clicking the button below.
2018 Bluewater Top Producing Team
The Star Team of Bluewater Real Estate amassed over $15.5 million in Total Sales Volume over the course of 2018. This is an incredible achievement for one of the top real estate teams in Carteret County. We are so proud to have OK & Lugean Hogan, Angie Varner, and Louis Weil as members of Bluewater Real Estate, and are always appreciative of their helpful insight to market & industry trends. The Star Team continues to identify as a Top Producing Real Estate Team in Carteret County, and we're looking forward to seeing them grow and excel into new heights.
2018 Bluewater Most Closed Units per Team
Copeland
&

Bernauer Real Estate Team
In their first year of existence, the Copeland & Bernauer Real Estate Team represented buyers and sellers in over 50 transactions, which is quite the accomplishment. Pat Copeland, Eleanor Copeland, and Allison Bernauer have formed quite a bond and we can't wait to see where this new journey takes them. With over $11.6 million in Total Sales Volume, this team is already well on their way to becoming one of the area's most qualified Real Estate teams. With over 40 combined years of Real Estate Sales experience, this team is destined to follow a path of continued greatness for many years to come!
2018 Outstanding Achievement Award- Atlantic Beach Office
Jim Bailey had an incredible year in 2018, and we chose to honor him with our Outstanding Achievement Award for the Atlantic Beach Office. His production nearly double from 2017 to 2018, going from almost $3.6 million to just shy of $8 million respectively. Jim has been a huge asset to our organization, with first-hand knowledge of the Atlantic Beach & Morehead City areas and a wealth of information in regards to building regulations. Jim is the go-to agent for information on the Townhomes and Duplexes at Seaside Villas and we certainly appreciate his efforts to keep the entire team involved in construction updates and timelines.
2018 Outstanding Achievement Award- Emerald Isle Office
In just a few short years, Ron Webb has established himself as one of the area's top REALTORS®. With over $8 million in Total Sales Volume, and representing more than 25 transaction sides, Ron has proven that his knowledge of the area and ability to work well with all kinds of people are huge assets to his success. Between his second and third year selling Real Estate, Ron jumped from $2.2 million to over $8 million- which is a truly remarkable feat. We love having Ron and his willingness to help anyone out around our Emerald Isle office. We wish him the best of luck as he continues down the path to success and congratulate him on his numerous accomplishments thus far!
https://www.bluewaternc.com/wp-content/uploads/2021/03/bluewater-sales-awards-banquet.png
380
1000
Rebecca
https://www.bluewaternc.com/wp-content/uploads/2020/05/Bluewater-Logo-2020.png
Rebecca
2018-02-07 18:52:54
2021-03-08 19:55:12
Bluewater Sales Awards Banquet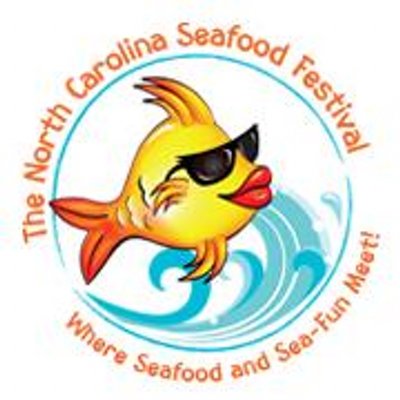 We somehow manage to make it to the NC Seafood Festival every year and it honestly surprises me. Now with two little boys I think, there is no way we can manage this. But we do and we did! We even went with a pair of friends who have a 1-month-old! I know! Two strollers deep we waded through the masses and actually enjoyed ourselves. The Morehead City Waterfront is more than capable of holding the growing numbers of visitors to the NC Seafood Festival comfortably and I REALLY appreciate it.
We have found our way to the NC Seafood festival every year since I met my husband in 2012. We were actually not planning on making it this year, but after a slight (not really) twist of my arm, we decided to go on opening night. EVEN though we were headed to the Asheboro Zoo at 7 AM the following morning. We had a blast, ate good food, and learned that our nearly 2-year-old Jettson has a mean left arm when it comes to ring toss. I think in his mind he won all the stuffed toys in the carnival from his "good" throws.
https://www.bluewaternc.com/wp-content/uploads/2020/05/Bluewater-Logo-2020.png
0
0
Rebecca
https://www.bluewaternc.com/wp-content/uploads/2020/05/Bluewater-Logo-2020.png
Rebecca
2017-08-16 18:44:27
2021-07-09 21:40:42
2017 NC Seafood Festival
Are you ready to unleash the inner artist in yourself on your vacation? Well, we found the perfect place for you! Sign up, show up, sip up, and PAINT! At Wine & Design in Morehead City, you can have fun and socialize all while you sip on a tasty glass of wine and paint something absolutely beautiful! These group painting classes are taught by local artists and are so much fun! Show up with friends or go alone, you are sure to have a great time.
The Wine and Design studio is a quaint little "hole in the wall" located at 412 Evans Street, Unit B in Morehead City. When you walk in you instantly feel like you're ready to create something unique to your style and taste. The walls are lined with beautiful paintings by the artists themselves and also by those who have attended the classes. The artwork doesn't even stop there! If you walk into the restroom, it's covered in colorful canvases! Even though it's small, it is a very inspiring little space.
This whimsical studio allows you to bring your favorite beverage of choice: beer, wine, soda, juice, or water. You can also feel free to bring your favorite snacks, appetizers or even catering – any of your favorite eats! There is plenty of table space for food and drinks, so go crazy! Luckily, the studio provides the plastic cups and the corkscrew! Of course, you must be 21 years of age to consume alcohol, but people of all ages are welcome.
The more the merrier! Come alone or bring a group! I went with my mom, who is as much of a wine "enthusiast" as I am. We got to mingle with the other members of the class and it was so much fun! It's best to arrive at the studio 15 minutes prior to getting signed in, fix a glass of your favorite drink, and mingle with the others. When we walked in we were immediately greeted by the artist, Rhonda. She was a sweetheart and you could tell she really enjoyed teaching this class. She made sure to make a personal connection with each of us and made us all feel warm and welcome. This really is the perfect place to sip, chat and paint!
Just remember, there are 3 very important rules! 
Rule Number One: There are no mistakes! Take your creativity to infinity and beyond!
Rule Number Two: Paintbrushes go in the water – not in your wine!
Rule Number Three: HAVE FUN!
Seriously… This is like paint by numbers, but for adults, with wine. Are you convinced yet?
The fun doesn't stop here! Another great thing about the studio location is that it's right near the Morehead City waterfront. Here, you can take in beautiful views and also grab a great bite to eat at one of Morehead's well-known restaurants. My personal favorite is the Ruddy Duck and it's within walking distance of the studio!
Wine and Design in Morehead City is the perfect thing to do to bring out your creative side and sip some tasty wine! A wonderful attraction in Morehead right by the waterfront with a beautiful view, right down the street from divine restaurants with mouthwatering dishes, and entertaining activity for an evening out. How could you go wrong?!
I had so much fun spending my evening at Wine and Design and I cannot wait to go back again and bring more friends! I found the inner artist in myself and now you can too!
https://www.bluewaternc.com/wp-content/uploads/2020/05/Bluewater-Logo-2020.png
0
0
Rebecca
https://www.bluewaternc.com/wp-content/uploads/2020/05/Bluewater-Logo-2020.png
Rebecca
2017-07-07 09:00:24
2021-11-01 15:41:49
Wine and Design