Water activities like swimming and boating are a fun way to cool off in the hot summer months. Accidents can happen in a matter of seconds in a few inches of water, whether it is in buckets, bathtubs, pools, lakes or the ocean. Ensure you and your family's safety with multiple layers of protection.
Basic Precautions
Establish rules for your family:

Teach kids to ask permission to go near water, and when they're in the water, have them stay close enough to make eye contact with you.

Use the buddy system:

Teach kids to always stay with a buddy

and never play in the water alone.

Check weather forecasts, and keep an eye on changing conditions:

Water conducts electricity, including lightning, so stay away from water if you hear or see a storm.

Protect yourself from the sun's harmful rays by applying sunblock and reapplying often

: Hats, sunglasses and clothing provide added protection.

Stay hydrated: Drink plenty of water. Adding lemon or instant coconut powder provides electrolytes beneficial to hydration. Lightheadedness or nausea are common signs of dehydration and overheating.
Smart Swimming
Enroll kids in swimming lesson

s: Studies have shown that children ages 1 to 4 may be less likely to drown if they have had formal swimming instruction.

Never leave kids unattended:

Supervising adults should be focused on the kids without distractions, such as reading, texting or visiting with other adults.

Keep kids away from pool drains and suction fitting

s: These fixtures can create entrapments—when the force of the suction holds the body against the fitting or when an article of clothing, jewelry, hair or limb gets caught in the drain.

Don't let kids hyperventilate:

Kids often breathe rapidly or deeply before breath-holding and underwater swimming contests. This can lead to passing out and drowning, known as "shallow water blackout."
Beach Practices
Direct kids to a designated, supervised area to swim:

teach them to stay within sight of a lifeguard or supervising adult.

Check the water's depth before you let kids jump in:

Make sure hidden rocks, sharp shells or other hazards aren't present.

Check the surf:

Watch for dangerous waves and signs of rip currents. Some examples are water that is discolored, choppy, foamy or filled with debris, or moving in a channel away from shore. Undertows and big waves can be deadly, even for strong swimmers. Get free of a current by swimming parallel to shore; once free, swim diagonally toward shore.

Teach kids the meanings of colored beach flags and to obey them:

Coastal communities across the globe have adopted a flag-warning system developed by the United States Lifesaving Association in conjunction with the International Lifesaving Federation. If warning flags are up or if the surf looks rough, keep kids out of the water.
Smooth Boating
Always equip kids with a life jacket that fits properly:

The jacket should be snug enough that it won't slip over the head, and the straps and buckles should be securely fastened. Inflatable toys and water wings, which can deflate or slip off, are not recommended as substitutes.

Avoid harm:

Teach kids to stay away from propellers and not to jump off the front of a moving watercraft.

Don't overload a boat:

If it turns over, teach kids to stay with the boat until help arrives.

Radio:

Keep a radio on board to check weather reports.

Beware of "boater's fatigue,":

When wind, noise, heat and the vibration of the boat combine to wear down kids when they're on the water.
Vacationing with at a Home with a Pool
Use "touch supervision":

With young children, make sure you are close enough to reach them at all times.

Walk:

Teach kids to walk, not run, around pools or on docks.

Discourage unsafe horseplay:

Pushing or holding others under water is not recommended.
https://www.bluewaternc.com/wp-content/uploads/2020/05/Bluewater-Logo-2020.png
0
0
Rebecca
https://www.bluewaternc.com/wp-content/uploads/2020/05/Bluewater-Logo-2020.png
Rebecca
2018-03-05 08:54:56
2021-09-07 01:08:01
Water Safety on the Crystal Coast
Celebrating a Fantastic Year
On the evening of Thursday, February 7th, our Bluewater Real Estate Sales Team gathered at Kathryn's Bistro & Martini Bar in Emerald Isle for our annual Awards Dinner. It was a night filled with good food, great drinks, and the best company you could ask for. After a rough few months since Hurricane Florence, it was so rewarding to look back on all of the outstanding accomplishments of our team over the last year, and how we overcame adversity to have one of our best years yet. Scroll through the photo slideshow below to see all of the smiling faces from those in attendance. Award Recipients are highlighted below the photo slideshow. Congratulations to our awesome team of agents for all of their hard work and dedication to their clients!
2018 Bluewater Top Producer
&

Most Closed Units per Agent
Kitch continues to be a great example of the success of our company- as this year marked her 19th year as Top Producer. With over $17.6 million in Total Sales Volume for 2018, she ranks among the top REALTORS® in Carteret County. Kitch represented over 40 clients last year, and she has sold $354,602,821 in her 21 years at Bluewater. We'd like to take this opportunity to applaud Kitch for all of her hard-work throughout her career here at Bluewater, and say congratulations again for all of her well-deserved success. If you'd like to do the same, or learn more about her, you can by clicking the button below.
2018 Bluewater Top Producing Team
The Star Team of Bluewater Real Estate amassed over $15.5 million in Total Sales Volume over the course of 2018. This is an incredible achievement for one of the top real estate teams in Carteret County. We are so proud to have OK & Lugean Hogan, Angie Varner, and Louis Weil as members of Bluewater Real Estate, and are always appreciative of their helpful insight to market & industry trends. The Star Team continues to identify as a Top Producing Real Estate Team in Carteret County, and we're looking forward to seeing them grow and excel into new heights.
2018 Bluewater Most Closed Units per Team
Copeland
&

Bernauer Real Estate Team
In their first year of existence, the Copeland & Bernauer Real Estate Team represented buyers and sellers in over 50 transactions, which is quite the accomplishment. Pat Copeland, Eleanor Copeland, and Allison Bernauer have formed quite a bond and we can't wait to see where this new journey takes them. With over $11.6 million in Total Sales Volume, this team is already well on their way to becoming one of the area's most qualified Real Estate teams. With over 40 combined years of Real Estate Sales experience, this team is destined to follow a path of continued greatness for many years to come!
2018 Outstanding Achievement Award- Atlantic Beach Office
Jim Bailey had an incredible year in 2018, and we chose to honor him with our Outstanding Achievement Award for the Atlantic Beach Office. His production nearly double from 2017 to 2018, going from almost $3.6 million to just shy of $8 million respectively. Jim has been a huge asset to our organization, with first-hand knowledge of the Atlantic Beach & Morehead City areas and a wealth of information in regards to building regulations. Jim is the go-to agent for information on the Townhomes and Duplexes at Seaside Villas and we certainly appreciate his efforts to keep the entire team involved in construction updates and timelines.
2018 Outstanding Achievement Award- Emerald Isle Office
In just a few short years, Ron Webb has established himself as one of the area's top REALTORS®. With over $8 million in Total Sales Volume, and representing more than 25 transaction sides, Ron has proven that his knowledge of the area and ability to work well with all kinds of people are huge assets to his success. Between his second and third year selling Real Estate, Ron jumped from $2.2 million to over $8 million- which is a truly remarkable feat. We love having Ron and his willingness to help anyone out around our Emerald Isle office. We wish him the best of luck as he continues down the path to success and congratulate him on his numerous accomplishments thus far!
https://www.bluewaternc.com/wp-content/uploads/2021/03/bluewater-sales-awards-banquet.png
380
1000
Rebecca
https://www.bluewaternc.com/wp-content/uploads/2020/05/Bluewater-Logo-2020.png
Rebecca
2018-02-07 18:52:54
2021-03-08 19:55:12
Bluewater Sales Awards Banquet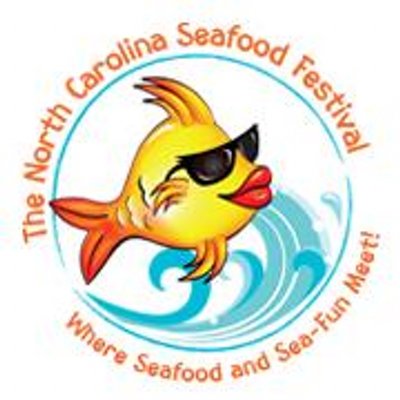 We somehow manage to make it to the NC Seafood Festival every year and it honestly surprises me. Now with two little boys I think, there is no way we can manage this. But we do and we did! We even went with a pair of friends who have a 1-month-old! I know! Two strollers deep we waded through the masses and actually enjoyed ourselves. The Morehead City Waterfront is more than capable of holding the growing numbers of visitors to the NC Seafood Festival comfortably and I REALLY appreciate it.
We have found our way to the NC Seafood festival every year since I met my husband in 2012. We were actually not planning on making it this year, but after a slight (not really) twist of my arm, we decided to go on opening night. EVEN though we were headed to the Asheboro Zoo at 7 AM the following morning. We had a blast, ate good food, and learned that our nearly 2-year-old Jettson has a mean left arm when it comes to ring toss. I think in his mind he won all the stuffed toys in the carnival from his "good" throws.
https://www.bluewaternc.com/wp-content/uploads/2020/05/Bluewater-Logo-2020.png
0
0
Rebecca
https://www.bluewaternc.com/wp-content/uploads/2020/05/Bluewater-Logo-2020.png
Rebecca
2017-08-16 18:44:27
2021-07-09 21:40:42
2017 NC Seafood Festival