grew up in Carteret County, but I never fully understood why everyone came here on vacation or to escape the city for the weekend.  Then I left for a decade and realized I grew up in a pocket of paradise.  This is my story of why I
 Carteret County and how a unique opportunity to restore a house lured me home.
My family embraced the water, like most families in Carteret County.  We had two deep freezers packed full of seafood.  My dad caught most of the fish off shore in the gulf stream; we ate from those coolers all year long.  I thought everyone bought 20 pounds of shrimp from the Fulcher Family and put them up for the off season.
I went out on the boat to the
Cape
or over to Atlantic Beach with family and friends regularly.  Our dogs ran wild on sandbars.  Sunburns and sandcastles were commonplace for me six months out of the year.  We only locked our doors when we went out of town.  My neighbors were my extended family, and I shared meals with them multiple times a week.  I thought all of this was normal.
Then I left for a decade and realized I grew up with an exceptional quality of life in a place surrounded by preserved landscapes.  My adventures provided me the opportunity to live in England, Italy, Washington D.C., Maine, Mississippi, South Korea, Alabama, Colorado and a couple of cities in North Carolina.  My experiences in each of these places shaped who I am today, but I realized I am different from other people because of where and how I grew up.  My desire to be near water came out, especially salt water.  If water existed in any form, I found it, but deep down I was longing to smell the salt marsh and hear a sea gull.  I wanted to sit on a dock with my toes in the water and look up at the moon.  I developed an aversion for frozen store bought seafood and would only eat it when I came home.   And, I always made a point to come home to visit.  With each oyster roast or boat ride down Taylor's Creek, I wondered if I could move back home.
Ultimately, it was the opportunity to restore a 1920 fisherman's cottage in downtown Morehead City that lured me home.  While away, I fell in love with historic narratives, buildings and places.  I always did my best to live in historic areas.  I grew up in Morehead City by the Country Club, but my godparents lived in an historic home in downtown Morehead City on Fisher Street.  I loved how they walked along the sidewalks to dinner on the waterfront or a few blocks over to the public water access.  I decided I wanted to be near them, enjoy that kind of lifestyle and live in a historic home.
The neighborhood is called Conch's Point, located between 4th and 11th Streets on the north side of Arendell Street, and it is Morehead City's original neighborhood.  It was developed by
Govenor Morehead's
Shepard Point Land Company
 and began to flourish after the Civil War.  Several of the city's historic churches are in the neighborhood, along with a few businesses.  The two neighborhood corner stores still stand but are vacant.  The homes in the neighborhood vary in age.  Some were floated over from the banks in the 1880's and 1890's and others were built later, like mine.  Some have been restored and other's haven't.  I found one that hadn't, and bringing it back to life was an adventure.
I'll tell the story of my house at 706 Fisher Street, and its restoration in my next post.  I hope you'll come back to the blog and check it out.
Written by Andrea E Smith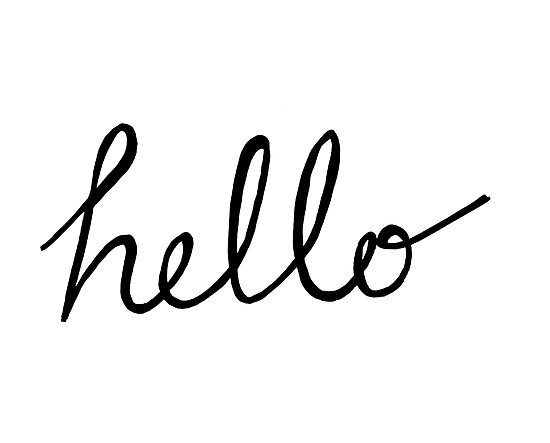 Andrea loves life on the Crystal Coast.  She returned home to Carteret County in 2015, after living in multiple states and countries. She restored and lives in a historic fisherman's cottage in downtown Morehead City.  She enjoys walking her dog, Riley, riding her bike in her neighborhood and taking her skiff out in the inland waterways.

She is very active in the community and is a member of the After Hours Rotary Club and The Sunshine Community Band.  Recently, she founded the Carteret County Carolina Club through the UNC-Chapel Hill Alumni Association and the Bunco Beach Brunch to support the Sally B. Smith Scholarships at Carteret Community College.

Born and raised in Morehead City, Andrea attended St. Egbert's Catholic School and graduated from the Carteret County School System. She went on to graduate from UNC-Chapel Hill, Mississippi College School of Law and Johnson and Wales-Charlotte. With degrees in history, law and culinary arts, she is a true Renaissance woman.

Licensed since 2005, she has acquired, managed and sold numerous personal and investment properties of her own, in addition to consulting clients on their real estate matters. Andrea wholeheartedly believes real estate is the ultimate wealth building tool. She looks forward to assisting others in their real estate endeavors, as a Broker with Bluewater.



https://www.bluewaternc.com/wp-content/uploads/2020/05/Bluewater-Logo-2020.png
0
0
Trish
https://www.bluewaternc.com/wp-content/uploads/2020/05/Bluewater-Logo-2020.png
Trish
2020-08-26 18:13:24
2021-02-19 03:14:00
Coming Home to Carteret County